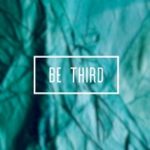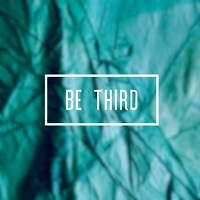 BE THIRD. God is first, others are second, and you're third. Don't just think about your own interests, but be interested in others. Don't think less of yourself, just think of yourself less and others more.
(Read: Philippians 2: 4, John 13: 14, 15)
THIS WEEK, THE FIRST WEEK OF 2020, we begin our third journey through the 25 Ways of First Presbyterian Church. It's almost a year since we launched living into a Way of the Week. I'm delighted by your embrace of these biblically-rooted statements of culture. I frequently hear members and staff referring to different Ways. I observe that nearly all of our regularly gatherings — committee meetings, small groups, staff meetings, rehearsals — all start with a 3-5 minute reflection on the Way of the Week. Most importantly, I see us changing, growing and maturing in Christ.
You should know that this culture work has gained the notice of Christian leaders and pastors. Jean-Luc Krieg, one of our mission partners who is serving Jesus in Mexico City, has translated the 25 Ways for use in training pastors. A retired Presbyterian minister who was once the pastor of Sean McDermott, head coach of the Buffalo Bills football team, shared our Way, Rest and Reflect, with the coach in an email.
So let's keep at it; and let's start with a virtue that God loves, humility. In James 4: 6, 7 we learn that, "And he [God] gives grace generously. As the Scriptures say, 'God opposes the proud but gives grace to the humble." So humble yourselves before God.'" I'm certain that God hates pride so much because pride always turns me inward to self and away from God and others. One writer helpfully defines humility, 'Absolute humility would consist of a state of complete freedom from myself, freedom from all claims that my defects of character now weigh so heavily upon me. Perfect humility would be, in all times and places, to find and to do the will of God."
As you lean into this Way this week, give thought to some questions. One, what aspect of yourself do you need greater freedom? What's getting in your way of considering others? How are you seeking to know and do God's will? Is this even a consideration for you? I'd like you to pray, whenever it is that you pray, and ask God to direct you to others you can help, encourage, serve and support.
Be third this week and throughout 2020—for the purposes and glory of God!
Stuart Spencer, Pastor
---