Music Director, Joel Krott, offers us inspiration in word and music.
Spring Has Come
'As the Light of Spring Reflects the Light of God'
God has a 'spring' coming for us, we can celebrate it in music. Listen as FPC's Director of Music, Joel Krott tells us through words and music of the hope God has planned for us.
What Offering Shall I Bring to Thee
This is prayer and we are asking God a question in this prayer. What can I give back? Listen as FPC's Director of Music, Joel Krott poses this question for us to consider and plays the organ for us.
I Want Jesus to Walk with Me
So many people are isolated at this time. How do you endure hardship? Listen as FPC's Director of Music, Joel Krott 'walks' us through trial and heartbreak with music.

Our Music Director

"All creation is called to ascribe praise to God."
"
When we lift our voices in song, we join a cosmic affirmation of God's glory. We have singers of all ages join in that chorus through worship services, concerts with orchestras, international tours, and during regularly disciplined rehearsals. Join us as we proclaim the Gospel and Glory of God through His songs!"
Joel Krott, Director of Music
Our Accompanist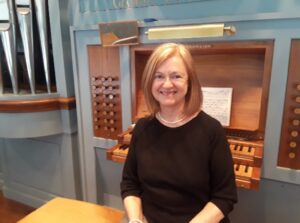 Choirs at FPC
'Sing or Ring' in One of our Choirs This Year
Our Choirs are open to all. Interested in joining us as we lift our voices? Please complete a short sign-up form so we may know of your interest in joining your voice in song at FPCM!
Download a PDF version of our 2019-20 Schedules:
PRIMARY CHOIR
K-1st Grade
Wednesdays at 4pm
JUNIOR CHOIR
2nd-4th Grade
Tuesdays at 4pm
CHORISTERS
5th-8th Grade
Wednesdays at 5pm
CHAPEL CHOIR
9th-12th Grade
Tuesdays at 7pm
ADULT CHOIR
Thursdays at 7:30pm
BELL CHOIR
All Ages
Tuesdays at 6pm
Music from our 2019 Touring Choir
We selected two spirituals to share during the 2020 Eastertide. Both pieces refer to the final trumpet – "The trumpet shall sound, and the dead shall be raised." Humanity's resurrection to eternal life or to eternal judgement.
Contemporary Worship
We
also have a band which leads our contemporary service in worship. Our band has become a growing family we would love you to be a part of. Whether you play an instrument, sing, or would like to help with technology we would love for you to help lead.
Principals and Guidelines…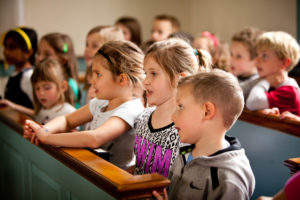 West Jersey Chamber Music Society
West Jersey Chamber Music Society, founded in 1980 by Artistic Director Joel Krott, is Southern New Jersey's only professional chamber orchestra. In the past 35 years, the society has been acclaimed as an ensemble of the highest standards, serving classical music enthusiasts in Southern New Jersey and the Greater Delaware Valley. Please join us for a unique performance held at the First Presbyterian Church of Moorestown. Visit the WJCMS Events page for a complete listing of performances.
Would you like to learn more about our
Musical Opportunities?
Everyone is welcome at our weekly choirs groups and in our band. Below is a short registration to ensure we have the right information for you.