Pastor's Update: FPC Responds to Coronavirus
Be not afraid, my sisters and brothers. Fear, not the coronavirus, is our enemy. The Lord reigns! Let us rejoice, give thanks and live for him. Pastor Stuart Spencer
Although we won't be together for a time due to the highly contagious COVID-19, please continue to support FPC Moorestown financially. Like many others, we still have ongoing expenses and mission commitments, and deeply desire to support families who are stretched especially thin right now.
Members, Families and Friends of FPC Moorestown,
Our church leadership and Staff, in order to keep our church community safe and to comply with our state's directives, have developed the following plans for the church:
We have postponed gathering for ALL worship services, church activities, and outside events

THROUGH APRIL 30TH.

Connect with FPC Moorestown every SUNDAY AT 9:30 am and THURSDAY AT 7:00 pm for Live Stream Worship.
Don't forget to support our church. ONLINE GIVING IS AVAILABLE HERE and you may also mail your offerings.
The church office is CLOSED but you may reach OUR STAFF MEMBERS via e-mail
Thursday, April 2, 2020
Dear Sisters and Brothers in Christ,
As we prepare for a Holy Week unlike any other we've experienced, I want to share a wonderful observation from The Rev. Dr. Emily C. Heath. She noted, "The first Easter didn't happen at a church. It happened outside an empty tomb, while all the disciples were sequestered at home, grief-stricken and wondering what was going on. So, we're going to be keeping things pretty Biblical this Easter."
On the evening of the first day of that week, the disciples were together. They had locked the doors because they were afraid of the Jewish leaders. Jesus came in and stood among them. He said, "May peace be with you!" Then he showed them his hands and his side. The disciples were very happy when they saw the Lord. Again Jesus said, "May peace be with you! The Father has sent me. So now I am sending you." He then breathed on them. He said, "Receive the Holy Spirit." –
John 20: 19 – 22
Like so much else in our lives, we're learning how do church and be the church differently this year because of COVID-19. I look forward to moving through the days of Holy Week with you, even if we can't see one another and have to keep physical/social distance. I'm writing to update you on our situation here at FPC Moorestown and provide you with our plans for our Holy Week and Easter worship services.
1. Our campus will remain closed through the end of April. We're monitoring the situation weekly, as a staff and session. Staff members may be reached via email, phone and text. For pastoral care, please reach me through email: sspencer@fpcmoorestown.org or cell phone (215) 932-4531; or Kelly LePenske, email: klepenske@fpcmoorestown.org or cell phone (206) 484-6758. Our staff continues its work and nearly everyone is working from home. We meet weekly via videoconference.
2. We'll offer livestream worship for Holy Week and through the end of April. All of these worship services are VIRTUAL (
livestream
). Please stay home.
3. Celebrating the Lord's Supper at home. In March, session authorized the celebration of the Lord's Supper for Palm Sunday and Maundy Thursday
livestream worship
. You and your family will need to arrange for the sacrament at home. Please prepare a small piece of bread and a small cup of juice for each person who will receive the Lord's Supper. Children are welcome to receive communion provided they are baptized and have received instructions to the meaning of the Lord's Supper. Parents can contact Holly Asciutto, Director of Children's Ministries, for resources to use at home, at hasciutto@fpcmoorestown.org.
4. Easter Flowers will be available for pickup after the 11:00 a.m. Traditional worship service. Flowers will be set outside the sanctuary-side doors of Miller Commons.
5. Please continue to support our food collection during coronavirus. Thank you for leaving your food items by the Miller Commons doors.
6. Praying together. Beginning on Thursday, April 2nd we offer a weekly 30-minute livestream service of
Evening Prayer
. Martin and Christine Bass share worship songs as Kelly LePenske and I read scripture and pray with you. If you have a prayer request—a joy or a concern—please email or text me the request by Thursday afternoon. I also invite you to join me in praying daily for God's hand to move throughout our world in these concerning times
Linda Jagiela and I received an email from Jean-Luc Krieg of Urban Mosaic, a mission partner of ours. Jean-Luc and his team serve the poor in Mexico City. He has asked us to pray
Psalm 91 for 91 days
, from Sunday, March 29th to Sunday, June 28th, every evening at 7:00 p.m. Follow this link for a wonderful prayer guide:
Cry Out to the Nations: 91 x 91.
You can also find this information on the COVID-19 section of our website.
7. Supporting the work of FPC Moorestown. We thank you for responding to our request to give in new ways, and you're doing it! We're committed to keeping our staff, including our preschool teachers, on full salaries. Our desire is to wholly support our mission partners who are working to bring God's peace to our world and our community.
Online giving is available
and is a simple automatic withdrawal or debit card transaction that's secure and confidential. Need help? Contact Norman Vandergrift at (856) 986-4507 (cell/text) or nvandergrift@fpcmoorestown.org. You may also give via cell phone through the Church Center app (download from the Apple or Google Play App Store) or mail your offering to the church.
It's so interesting to me that this week's Way of the Week is #14 Grow Faith: "Take advantage of every chance you have to form your faith—through small groups, classes, and personal study. Be a disciple and look to learn from those who know more of the Bible and Christian life than you do, then look for opportunities to share what you've gained with someone else." These are faith-growing days for me. I'm seeking the Lord for enduring strength, deeper love for others, and perfect wisdom for each day. Though I miss you so much, I'm thankful beyond measure that we belong one to another, through Jesus Christ, our Lord.
Sincerely yours in Christ,
Stuart H. Spencer, Pastor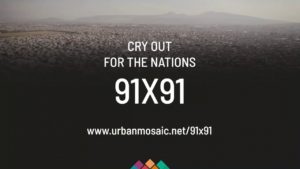 Wednesday, April 1, 2020
91 x 91: Praying Psalm 91 for 91 days
As one of our partners, and in light of the COVID-19 pandemic that is hitting all of us, and may wreak havoc in the urban poor communities where we serve[1], we would love to invite you and those in the Moorestown Presbyterian Church Community that you think would be interested, to join us in a prayer campaign that we´ve named "91×91".
READ MORE…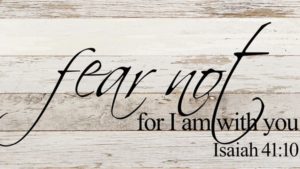 Wednesday, March 18, 2020
Friends,
As so many of the letters written to the early church begin,
"Grace and peace to you from the Lord Jesus Christ!"
Now that life has shifted so suddenly and with such uncertainty, we're seeking the Lord as we haven't sought him before. I'm grateful for the opportunity to trust God more deeply, serve God more energetically and live for God with greater love and joy.
READ MORE..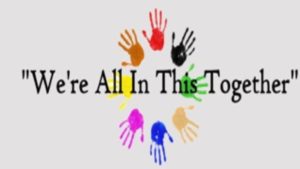 March 13, 2020
Brothers and Sisters in Christ,
As you know, the coronavirus (COVID-19) is a highly contagious flu-like virus that is spreading rapidly throughout the world and the United States. While the risk of becoming seriously ill or dying from the virus is very low, for some people — especially the elderly and those who are already fragile — it is potentially deadly. READ MORE…