As a prisoner of the Lord, I urge you: Live a life that is worthy of the calling He has graciously
extended to you. Be humble. Be gentle. Be patient. Tolerate one another in an atmosphere thick with love. – Ephesians 4: 1 – 2, The Voice
IN MAY OF 2018 when I began my ministry at First Presbyterian Church of Moorestown I had three words in mind: Ready, Aim, Fire. "Ready" refers to culture. I wanted to understand the atmosphere of this church to help shape a strong and healthy culture. "Aim" means the work of creating strategy and vision. "Fire" is when we take action on our strategy. Just as we wisely aim before we fire, or implement our strategy; we ready ourselves before aiming.
There is a proverb from the business world and attributed to Peter Drucker that "culture eats strategy for breakfast." Whatever plans you may have and no matter how gifted your leaders may be, the culture of an organization both dominates what is done and dictates the future.
Not long after I started my ministry I met a Moorestown resident and businessman named David Friedman, president of High Performing Culture and author of Culture by Design. David now works with corporations and non-profits to help create healthy cultures. He has kindly and generously offered his services, free of charge, to our church.
To me, the work of culture-creating is deeply rooted in the teachings of the New Testament. There are some 60 commands that include the words "one another" found throughout the New Testament. These are commands to form a culture that honors the Lord Jesus Christ and creates an atmosphere where fellowship and mission can flourish.
Throughout this fall, I have been working closely with our staff and Session and received input from our Deacons and Trustees on this matter of our culture. We've created 25 culture statements or "ways" that identify and describe the kind of church we want to be.
Here's the first "way" with some scriptural references: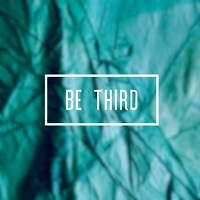 BE THIRD.
God is first, others are second, and you're third. Don't just think about your own interests, but be interested in others. Don't think less of yourself; just think of yourself less and others more. Don't look out only for your own interests, but take an interest in others, too. (Philippians 2: 4) "And since I, your Lord and Teacher, have washed your feet, you ought to wash each other's feet. I have given you an example to follow. Do as I have done to you."
(John 13: 14, 15)
Be sure to be in worship on Sunday, January 13th. At both services, we will share our 25 culture or way statements. I will preach on the biblical and theological basis for this exciting work. You will receive a copy of all our FPCM ways with information about how to learn more as we start to live these principles together.
May the Holy Spirit create an atmosphere thick with love here.
Stuart Spencer, Pastor
---