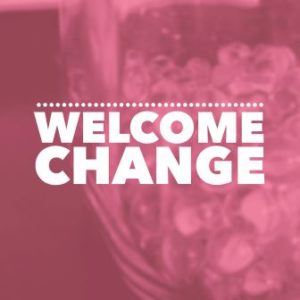 #14: GROW FAITH. Take advantage of every chance you have to form your faith—through small groups, classes, and personal study. Be a disciple and look to learn from those who know more of the Bible and Christian life than you do, then look for opportunities to share what you've gained with someone else. Scriptures: Mark 8: 34; 2 Timothy 2: 2
I'm betting that you've never heard of Lilias Trotter. She was born in 1853 to a wealthy family in England. Though raised with almost every opportunity in education, culture and travel, Lilias developed a deep compassion for the poor. Lilias was not just materially wealthy, she was rich in the Christian faith.
In 1888, when she was thirty-four, Lilias set out for Algeria with two women to organize a mission to the poorest people of that country. Within ten years, she had established a strong organization and she became highly-regarded for her work and her wisdom. Remarkably, male Arab leaders welcomed her as a spiritual authority.
In her book The Way of the Sevenfold Secret Lilias Trotter wrote about the Christian's need for a leader, or as they would say in Algeria, a sheikh. Every follower of Jesus needs a person or a spiritual guide. Read her insightful words and ask yourself: who is my sheikh?
"When you have found a leader who is after your own heart, you yield yourselves to follow him. Each one in starting on the inward journey, puts himself [or herself] under the leadership of his director, and yields to him an obedience that is complete . . . You feel that your sheikh knows you through and through, and into his hands you deliver yourself, so you express it, as a corpse into the hands of the washer, that he may rid you of all impurity."
As I think of growing my faith, I think of the need for this kind of relationship. I must have someone like this in my life. Alone, I am easily convinced by my excuses and rationalizations. By myself, I'll quickly find plenty of reasons to avoid doing the hard thing. But when I have someone (a sheikh) like this in my life I'm opening the door to the prison cell of self. Greg Ogden writes, "Transformation occurs when we grapple with the truth of God's Word in the context of transparent relationships. It is a biblical axiom that the Holy Spirit will have free sway in our lives to the extent to which we open our lives to another."
This Way of FPCM invites us to seek out such sheikhs but also to become such sheikhs. And that's how our Christian faith will grow here in Moorestown.
Stuart Spencer, Pastor
---