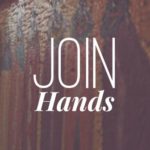 WAY #10 Join Hands
You're on a basketball court. You look to the other end of the court and there stands the starting five players of a professional basketball team. Let's make the team the Milwaukee Bucks. The five men facing you stand 6' 11", 6' 11", 6' 7", 6' 3" and 6'. These five and the next four men off the bench are considered the finest defensive team in the NBA. Here's your assignment: try to score a basket against this team. Oh, by the way, you're on your own against the Milwaukee Bucks. It's one against five. Good luck!
Our Way of the Week for this week provides us with the secret to overcoming impossible odds. Join hands. Work as a team. That's what collaboration means. Teamwork lightens the load and gives you a way better shot at success. With every person who walks on the court with you, the better your chances of scoring against the Bucks. Alone, you have no shot.
Most of us are facing NBA-sized challenges in our lives: an addiction, marital stress, discouragement, and fear are all 6'11" or taller. Together, as a church, we're facing some big tasks too. Concerning questions like, how can we become a congregation of disciples or how can we grow young, are all tall tests too. We'd better find hands to join.
To help us, Session endorsed three statements at its January 2020 meeting. These statements set forth our important game plan and why we're in the game in the first place. I encourage you to join hands around these crucial statements. They are:
VISION STATEMENT We aspire to be beacons of God's love and truth, growing together in faith and relationship with Jesus Christ.
MISSION STATEMENT Our mission is to: · Worship God faithfully · Connect Spiritually · Serve Christ locally and globally.
WHY STATEMENT We follow the Great Commandment: "You shall love the Lord your God with all your heart, and with all your soul, and with all your mind … [and] you shall love your neighbor as yourself." (Matthew 22:37, 39 NRSV)
FPC Moorestown: Join hands!
Stuart Spencer, Pastor
---