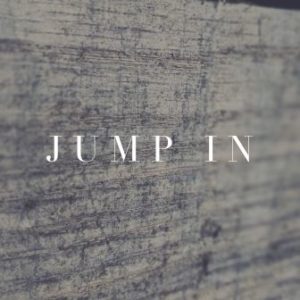 #8 JUMP IN Life is full of unexpected problems and needs, large and small. Pay attention to moments when God calls you to action, no matter how ordinary or extraordinary the situation may be. See "disruptions" as invitations to share Christ's love. Write a note. Visit the sick or the grieving. Share a meal.
Scriptures: Micah 6: 8; James 2: 14-17; 1 John 3: 18
Jump in? I was thinking of jumping out. I'm too everything — too busy, too committed, and too tired. Let someone else jump in. I'm out. I've got too much on my mind and too much on my plate.
This Way is an invitation to stay open to how God runs business. God loves to use interruptions: the knock on the door, the unexpected request, the planned five-minute conversation that lasts two hours.
The late Catholic priest and Christian author, Henri Nouwen wrote of a now-famous conversation which helped him think about interruptions as something other than a bother. He writes, "While visiting the University of Notre Dame, where I had been a teacher for a few years, I met an older experienced professor who had spent most of his life there. And while we strolled over the beautiful campus, he said with a certain melancholy in his voice, 'You know . . . my whole life I have been complaining that my work was constantly interrupted, until I discovered that my interruptions were my work.'"
What if we saw interruptions as a gift? What if, instead of resisting them out of frustration, we saw them as an opportunity to be open to God?
Nouwen went on to be transformed by the professor's statement. He later wrote, "It has been the interruptions to my everyday life that have most revealed to me the divine mystery of which I am a part . . . All of these interruptions presented themselves as opportunities. . . invited me to look in a new way at my identity before God. Each interruption took something away from me; each interruption offered something new."
Bend your knees. Swing your arms back. Take a breath. Jump in.
Stuart Spencer, Pastor
---