Our Kid's Director
"Children are a precious gift from God."
We want them to know that He loves them, is with them, and wants to have a relationship with them. Every week I get to watch our kids learn and grow to know and love a mighty God. We seek to provide a safe and welcoming environment for kids to build their faith and
learn at the level of their understanding.
Holly Ascuitto
Program Staff
Goals of Our
Kid's Ministry
To lead children into a growing relationship with Jesus Christ.

To provide a warm, safe, loving environment so that children of every age understand the gift of salvation that comes from having a personal relationship with Jesus Christ.
To motivate volunteers to show God's love to children through teaching and mentoring.

To creatively give a voice to the life giving stories of the Bible through skits, music, crafts, role playing, games and fellowship.
Please Join us for
Wednesday Night
Family Dinners
Parents are invited to join their children for Wednesday Night Family Dinner at 6 pm in Miller Commons. Dinner is $5/per person, but will not exceed $20 per family.
If your family attends our Wednesday Night Family Dinners, kindly sign up to serve, we need volunteers to assist in set up and clean up.
Kids Groups
Sunday School
Sunday Mornings 9:45-10:45 am
Kingdom Kids
Wednesday Evenings 4:45-5:45
Crossing Zone
Wednesday Evenings 6:30-7:30
Sign Up for our Kid's Groups?
Everyone is welcome at our weekly Kid's groups. Below is a short registration form to ensure we have the right information for you.
Let's Get Ready for Vacation Bible School 2019
June 24th – 28th
9 am-12 pm each day
VBS Roar is for Children entering Kindergarten through entering 6th grade (FALL 2019)
Cost: $20 per child ($15 for second child)
REGISTRATION DEADLINE: June 16, 2019
Need more information? Are you ready to register?
In signups please enter current grade.
NEW!

VBS African Drum Contest

Build your own African Drum to be used as decoration at VBS. African Drums must be dropped off by 12:00 pm June 16. Open to the congregation and all children registered for VBS. More information to come!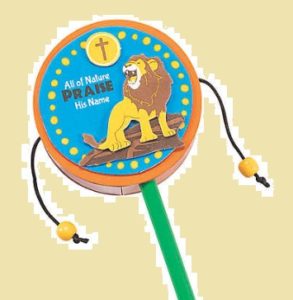 TEENS: Interested in being a VBS volunteer? WE NEED YOU!
For more information contact: Holly Asciutto at 856-235-1688 x 116 or email hasciutto@fpcmoorestown.org