ed
Pastor's Update: FPC Responds to COVID-19

(Coronavirus)
Be not afraid, my sisters and brothers. Fear, not the coronavirus, is our enemy. The Lord reigns! Let us rejoice, give thanks and live for him. Pastor Stuart Spencer
Kickoff Sunday and Ministry Fair
September 13th marked a really special day for First Presbyterian Church of Moorestown. After four months of quarantine due to the unprecedented Coronavirus, we gathered for Worship on the front lawn of our church – with masks and keeping social distance. We celebrated coming together on Kickoff Sunday with a combined service at 9:30 am followed by our annual Ministry Fair, where congregants and friends learned more about our church, its many opportunities to grow and strengthen your faith, and the ways you can volunteer to help make a difference in the world.
We appreciate you and thank you for your support and patience these past months. We look forward to having you be a part of the gathering … in person or online.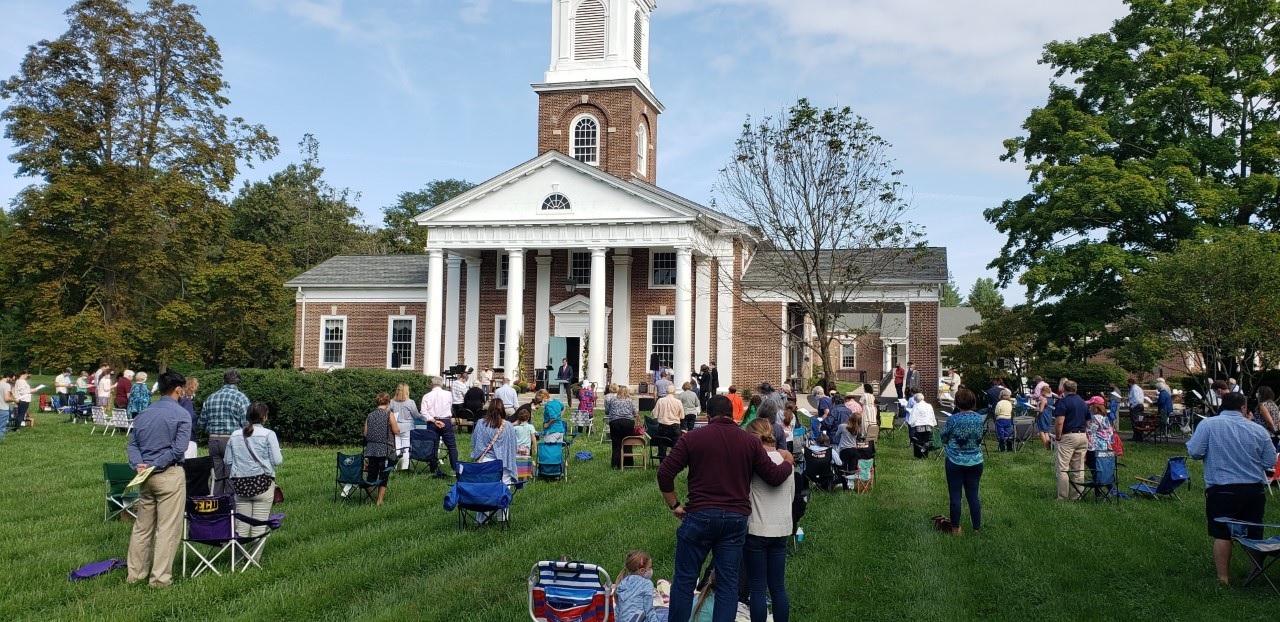 Current Approved Guidelines:
1. Our buildings are currently closed to all inside meetings.
2. With Session approval, groups may meet on the grounds of our church, with no more than 500 people in attendance.
3. We ask that anyone who comes to a church event wear a mask while on our property and practice physical and social distancing (a minimum of six feet apart).
4. Meals are not allowed to be served.
5. Bathrooms are not available.
6. Those who attend meetings must complete a registration form, a health guide and should check in upon arrival.
7. Meeting should last around an hour and no longer than 90 minutes.
8. Those who exhibit any symptoms—like a fever or a cough—shouldn't attend the event.
Prior to attending a Worship Service, meeting, small group, rehearsal or any gathering on the church campus we are asking each of our members and visitors to complete ONE waiver form per household and ONE health screening questionnaire for EACH member or visitor. You may find online and printable forms here…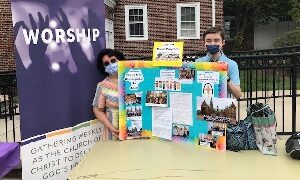 Pastor Update
Fall Kickoff and Ministry Fair
September 11, 2020
Dear Members and Friends of FPC Moorestown,
Once a group of maintenance workers at a state park had grown upset with the park management. Management was dissatisfied with how the workers were cleaning the camp sites after campers left for home. The maintenance workers were asked to pick up all the trash and rake the dirt at each campsite. Some of the workers felt that picking up the trash was plenty and raking the dirt was asking too much. A consultant who had been hired by the park was invited to resolve this small conflict. In a meeting, he asked the maintenance workers, "You mean management wants to be able to see rake marks on the ground once you're through?" "Yes," they said, "that's it." The consultant thought to himself, "You know, if I were a camper just arriving at a camp site I'd like to see rake marks. It would be reassuring, a clear sign that someone who really cared had been there."
I thought of this story recently as we prepared to welcome you back to gathered worship a few Sundays ago. By 8:00 a.m., many helpers were on hand to assist people with the check-in procedures and finding a place to sit to worship God. On early Sunday mornings, I've observed a lot of care being expressed without anyone saying a word.
I hope you can join us for this Sunday's Fall Kickoff, September 13th. We'll have ONE service at 9:30 a.m. on the front yard or the "Point" of our property. Please bring your own chairs and wear masks. We will live stream this worship service if you're unable to attend or prefer to worship with us at home. Afterwards, you're invited to attend our Ministry Fair that will be in the courtyard between the Miller Commons Lobby and the sanctuary. Here, you're encouraged to consider four important words for FPC Moorestown members: Worship, Connect, Devote, and Serve. This peculiar and demanding moment in our history forces us to lean into these four concepts as we never have before.
Look for an altar under construction at the Worship table. While preaching through the story of Abraham and Sarah this summer, I noticed that this couple lived in tents but built altars. Ben Patterson made an important point when he wrote, "Abram's present was to be lived in transit. In the account of Abram's call in Genesis 12, there is a great symbolic contrast between altars and tents. As he travels, Abram builds altars to God, but he pitches his tents. His dwelling was temporary; the only thing permanent in Abram's life was what he did as a testimony to the God whose promise he was waiting." I'll be there to greet you, along with our Choir Director Joel Krott and Christine Bass, a member of our Contemporary Worship Team.
This may be among the most important needs we all share in the COVID-19 pandemic. Physical distancing has created a dangerous social isolation. Kelly LePenske, our Director of Congregational Ministries, can help you find a small group to join. Holly Asciutto, our Director of Children's Ministries and Co-Director of Family Ministries, can help you learn about our educational and fellowship opportunities for children, youth, young adults, and adults.
Devote
Seeking the Lord God every day with prayer and time reading the Bible affords us the daily direction and renewal needed amid all the demands of our days. We'll have free daily devotional materials for you. Members of our Prayer Team will be at this table to offer you more information. They're also glad to pray with you and for you.
Serve
We're getting ready for our second "Church Has Left the Building" event on Sunday, October 25. That day, we'll set aside our normal Sunday morning schedule so that all of us, no matter our age, can go and serve the Lord and our neighbors. Director of Outreach Linda Jagiela will answer questions and provide you with information for this day of service.
I look forward to seeing you and worshipping God with you on this special Sunday! I thank God that we're following Jesus together.
Yours in Christ,
Stuart Spencer, Pastor
Messages from members of the FPC Moorestown Staff during this difficult time.
Food Pantry Parade
On Sunday, May 31st, Pentecost Sunday, the Deacons hosted a drive-up food donation event at the church. The zero-contact occasion occurred on a beautiful spring day. Participants entered the main church parking area and were able to stay inside their car or truck. Masked and gloved volunteers removed the donation for transfer into vehicles that transported food pantry items directly to agencies in the area.
Pastor Stuart, Kelly, Linda, Deacons and volunteers were onsite to thank and bless those making donations as they participate. We miss you!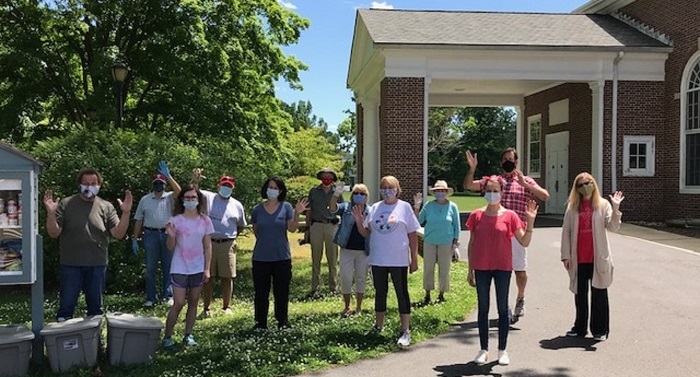 Although we won't be together for a time due to the highly contagious COVID-19, please continue to support FPC Moorestown financially. Like many others, we still have ongoing expenses and mission commitments, and deeply desire to support families who are stretched especially thin right now.
Members, Families and Friends of FPC Moorestown,
Our church leadership and Staff, in order to keep our church community safe and to comply with our state's directives, have developed the following plans for the church:
We have postponed gathering for ALL indoor worship services, church activities, and outside events until further notice

.

Connect with FPC Moorestown every SUNDAY AT 8:30 am for Outdoor Worship, 9:30 am for Live Stream Worship and THURSDAY AT 7:00 pm for Live Stream Worship.
The church office is CLOSED but you may reach OUR STAFF MEMBERS via e-mail
Pastor Spencer has shared uplifting and heartfelt messages with us over the term of this pandemic.
Pastor Update, Coronavirus Letter 8
Session Approves Recommendation for Outdoor Worship Gathering
July 31, 2020
Dear Members and Friends of FPC Moorestown,
For months, I've carried a vision in my mind of a time when we can return to our sanctuary and Miller Commons to worship God together. READ MORE…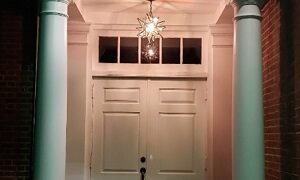 Pastor Update, Coronavirus Letter 7
"We'll leave the light on for you … "
July 3, 2020
Dear Members or Friends of FPC Moorestown,
You may remember the old ad from Motel 6: We'll leave the light on for you. A light left on is a silent sign of welcome and care — at a hotel, home, or a church. A light on means that you're in someone's mind and heart. READ MORE…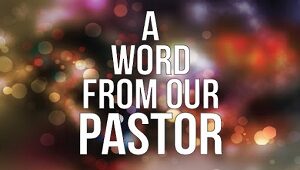 Pastor Update, Coronavirus Letter 6May 29, 2020
Dear Beloved Members and Friends of FPC Moorestown,
It feels like forever since I last saw you in person. I carry you in my heart and I lift you before the Lord in prayer.
READ MORE…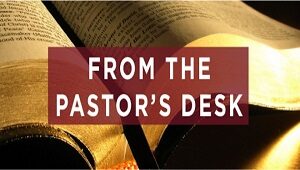 Pastor Update, Coronavirus Letter 5May 8, 2020
Dear Members and Friends of FPC Moorestown,
"Since you excel in so many ways—in your faith, your gifted speakers, your knowledge, your enthusiasm, and your love from us—I want you to excel also in this gracious act of giving." (2 Corinthians 8: 7)
READ MORE…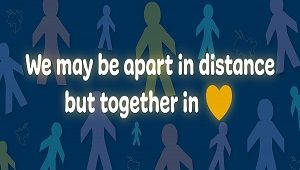 Friday, April 24, 2020
"And now the word of the Lord is ringing out …"
Dear Members and Friends of FPC Moorestown:
A blessed and joyous Easter to you! If you've forgotten that we're still in the season of Easter, then allow me to remind you. In reflecting on this season, author Joan Chittister writes,
Thursday, April 2, 2020
Dear Sisters and Brothers in Christ, As we prepare for a Holy Week unlike any other we've experienced, I want to share a wonderful observation from The Rev. Dr. Emily C. Heath. She noted, "The first Easter didn't happen at a church. It happened outside an empty tomb, while all the disciples were sequestered at home, grief-stricken and wondering what was going on. So, we're going to be keeping things pretty Biblical this Easter."
READ MORE…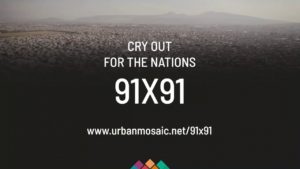 Wednesday, April 1, 2020
91 x 91: Praying Psalm 91 for 91 days
As one of our partners, and in light of the COVID-19 pandemic that is hitting all of us, and may wreak havoc in the urban poor communities where we serve[1], we would love to invite you and those in the Moorestown Presbyterian Church Community that you think would be interested, to join us in a prayer campaign that we´ve named "91×91".
READ MORE…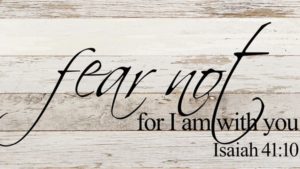 Wednesday, March 18, 2020
Friends,
As so many of the letters written to the early church begin,
"Grace and peace to you from the Lord Jesus Christ!"
Now that life has shifted so suddenly and with such uncertainty, we're seeking the Lord as we haven't sought him before. I'm grateful for the opportunity to trust God more deeply, serve God more energetically and live for God with greater love and joy.
READ MORE..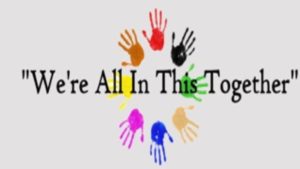 Friday, March 13, 2020
Brothers and Sisters in Christ,
As you know, the coronavirus (COVID-19) is a highly contagious flu-like virus that is spreading rapidly throughout the world and the United States. While the risk of becoming seriously ill or dying from the virus is very low, for some people — especially the elderly and those who are already fragile — it is potentially deadly. READ MORE…