We invite you to revisit our Sermon Series for 2019. On each series page you will find information about the service, bulletins, study guides and videos. Just click the BUTTON at the bottom of each to visit the full series.

We Are First Pres
1/1/19 – 3/3/19
When we think of goals and resolutions, we tend to focus on ourselves. After all, today's culture is hyper-focused on the individual. But Paul has another way of seeing things. What if our goals were focused on serving Christ and others rather than ourselves alone?

Everybody Always
3/10/19 – 4/21/19
In the season of Lent, FPCM studies Everybody Always by Bob Goff. What happens when we stop worrying about a challenging world full of difficult people and instead simply love everybody? From finding the exact right number of friends to discovering the upside of failure, Everybody, Always points the way to embodying love by doing the unexpected, the intimidating, the seemingly impossible.
NOTE: Includes Holy Week and Easter.

Second Sunday of Easter
4/28/19
Rev. Stuat Strachan, Guest Pastor Stuart Strachan, Jr. is an ordained Presbyterian Minister. His primary passion is equipping the saints for the ministry of the Church. He loves preaching, teaching, and helping churches cast vision for what it means to follow Jesus in the 21st century.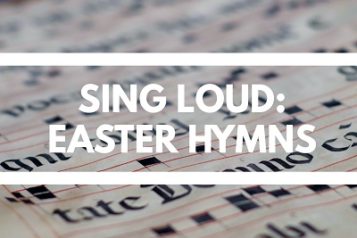 Sing Aloud: Easter Hymns
5/5/19 – 6/2/19
In the season of Eastertide Pastor Spencer, Kelly LePenske and Dan Wonneberger explore several hymns found in the New Testament which were sung by early Christians and included in several letters to churches. One scholar writes of these hymns: "Almost all of the hymns celebrate and bestow worship upon Jesus the Messiah, whose bloody death has procured humanity's salvation, who is resurrected and enthroned at God's right hand as his powerful agent ruling the church, and who will one day be revealed as the rightful ruler of the world."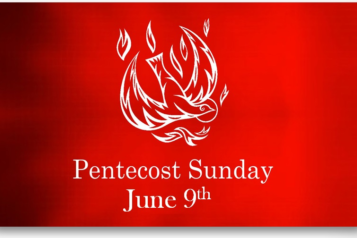 Pentecost Sunday
6/9/19
With some of the most dazzling language in the New Testament, the unknown author of Hebrews begins preaching about Jesus using a "sample" from a song sung by early Christians. This song is all about the ways in which God speaks, or raps if you like, to us. Our God has a lot to say about life, faith, purpose and peace.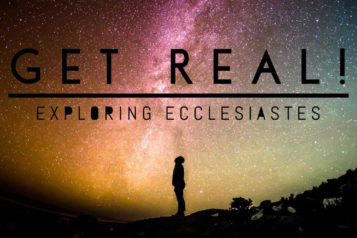 Get Real! Exploring Ecclesiastes
6/16/19 – 9/1/19
Our God has a lot to say about life, faith, purpose, and peace. This summer, our pastoral staff preaches a series of sermons on the book of Ecclesiastes, called, "Get Real!" The unknown author of this neglected book of the Bible is the "most real of the realists of the sacred writers." We won't always want to hear the truth of Ecclesiastes but we'll be driven to acknowledge the truth of these words. The book is "to a call halt to our various and futile attempts to make something of our lives, so that we can give our full attention to God — who God is and what He does to make something of us."