FANS OF THE PHILADELPHIA EAGLES are still pinching themselves in disbelief. Who can believe that the football hit by the Chicago Bears' kicker could doink off the uprights of the field goal not once but twice to ensure the Eagles' victory in last Sunday's playoff game?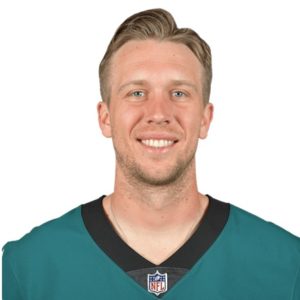 Nick Foles, St. Nick, to many Eagles fanatics, did what he has done in game after big time game: he played with an aw-shucks, who-me poise. After the game when asked what's going through his mind in these high-pressure situations, Foles said this: "What I learned on those stages is just how to calm myself in a chaotic moment, when there's … a ton of pressure. And just really simplifying in my head. Getting in the huddle, looking at the guys that I trust. Know that it's all on the line for us and we're just going to get the job done."
Foles then summed up the lesson in six simple words: "It's just belief in one another."
In an article published online by Inc. magazine, the author heard in those six words uttered by the Eagles backup quarterback a key to creating an effective team or organization of any kind. The author wrote: "Foles's comments may be inspiring, but they're also backed up by serious research. For example, Google spent years studying effective teams and found that a single factor contributed most to their success: psychological safety. Google describes it this way: 'In a team with high psychological safety, teammates feel safe to take risks around their team members. They feel confident that no one on the team will embarrass or punish anyone else for admitting a mistake, asking a question, or offering a new idea.' There's a simpler term for psychological safety, and it's one that Foles used repeatedly through his postgame interview: The word is trust. And great teams thrive on it."
This morning, I am thrilled to introduce to you what I'm calling the FPCM Ways. These are twenty-five statements that are all about creating an atmosphere similar to what the Eagles have created. I hope that we can create an atmosphere thick with love here. I hope we can fashion plenty of psychological safety. After all, the mighty defense of the Chicago Bears is nothing in comparison to the challenges we face as a congregation. But I know that we're a great team and with committed, weekly practice of our 25 Ways, and the sure help of the Holy Spirit, we're headed to some big wins – for the glory of God!
Stuart Spencer, Pastor
---