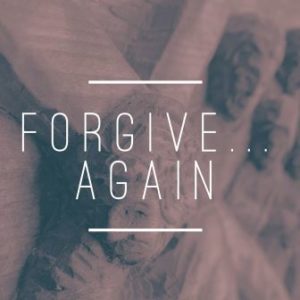 Way #6 FORGIVE… AGAIN
Just as God forgives us, heal relationships by extending forgiveness graciously and generously. Forgive everyone everything. Start by praying for those you resent or hate. Ask for every blessing you would want for the one you're struggling to forgive.
a "If you forgive those who sin against you, your heavenly Father will forgive you. But if you refuse to forgive others, your Father will not forgive your sins." (Matthew 6: 13, 14)
b Get rid of all bitterness, rage, anger, harsh words, and slander, as well as all types of evil behavior. Instead, be kind to each other, tenderhearted, forgiving one another, just as God through Christ has forgiven you. (Ephesians 4: 31)
c Make allowance for each other's faults, and forgive anyone who offends you. Remember, the Lord forgave you, so you must forgive others. (Colossians 3: 13)
Ideas for Action: Work on "dropping" the anger you have. Don't let it come between you and someone else. Stop bringing up the hurt in public or with friends. Stop nursing the memory of how you've been wronged.
---