"Whatever you do, work at it with all your heart, as working for the Lord, not for human masters." Colossians 3:23

Rev. Stuart Spencer
Stuart has been the Pastor of the First Presbyterian Church of Moorestown since May 2018.
Stuart served for six years as the Associate Pastor of Manoa Presbyterian Church in Havertown, PA and twenty-two years as the Pastor of the Thompson Memorial Presbyterian Church in New Hope, PA.Stuart and his wife Leslie have two sons, Sam and Miles. Leslie is a Full Professor at Rowan University in the Department of Health and Exercise Science. Sam, their oldest son, is a student at Trinity College. Miles is a high school student in Moorestown. The Spencers enjoy many outdoor activities.
Please contact Stuart at 856.235.1688 x 103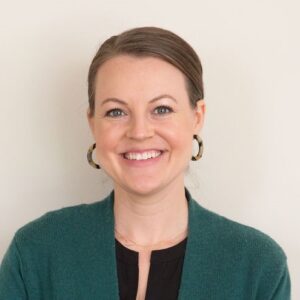 Kelly LePenske
Director of Congregational Ministries
Kelly was raised in Seattle, WA before moving to Los Angeles, CA where she earned her Bachelor's in English Literature in 2011. Some highlights of college include leading Young Life in Pasadena, CA and studying abroad at Oxford University, where she did an independent study at C.S. Lewis' home. After graduating from Princeton Theological Seminary with her Masters of Divinity, she joined the First Presbyterian staff in June 2018.
As the Director of Congregational Ministries, Kelly enjoys leading worship, spiritual formation, and supporting small groups. She is seeking ordination in the PCUSA. Kelly loves hiking, '70s music, and exploring Philly's food and arts scene.
Please contact Kelly at 856.235.1688 x 101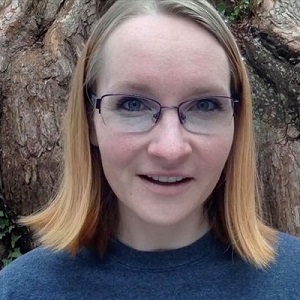 Bethany Douglass
Seminary Intern
Bethany Douglass, our seminary intern for 2020-2021, joined our staff in September. She's completing her final year at Princeton Theological Seminary and will be seeking ordination in the PCUSA.
Before moving east, Beth worked as a writer for World Vision in the Pacific Northwest. Born and raised in Seattle, Beth earned her Bachelor's in Communications and Journalism at Seattle Pacific University. She is a Master of Divinity (MDiv) student at Princeton, and previously worked as a writer and editor. She spent the summer of 2019 in India and loves learning from Christians who come from a variety of communities and cultural backgrounds.
Please contact Beth at 856.235.1688

Holly Ascuitto
Director of Children's Ministry
Director of Family Ministry
Holly views serving kids and their families as a privilege and has spent the last 13 years introducing Jesus to children from birth to sixth grade and beyond. Her ministry passions include Sunday School, VBS!, mentoring, teaching, coaching families to experience and see Jesus in everyday life, and witnessing God's love and grace together as a church family. She likes to spend time during the week in the Step by Step Preschool where she has spiritual oversight.
Holly is married with two incredible children Anthony (married to Katrina) and Cassie and a granddaughter. Her life passions are family, art, travel, the beach and Jesus! Oh and French fries, seriously, Holly cannot live without French fries and her ministry kids know this about her!!!
Please contact Holly at 856.235.1688 x 116

Martin Bass
Contemporary Worship Leader
Martin, a son of a Methodist pastor, grew up in a family of musicians. He started composing and performing in high school. He attended Westminster Choir College, singing in Carnegie Hall, Lincoln Center, and Kennedy Center. His solo music ministry has taken him across the United States and around the world. Having two nationally released albums; "Make Me Your Instrument" and "Under Construction", Martin spent many years touring and writing. He then moved into worship leading and creative arts. Martin has written over 250 songs and two full length Christian musicals. His technical background includes IT, digital recording and sound engineering.
Martin 's wife, Christine Bass, is a nationally recognized accomplished choral director and music educator who also plays keyboard and sings vocals in the worship service.
Please contact Martin at 856.235.1688

Amy Delgado
Director of Preschool
As director of Step by Step Christian Preschool, Amy manages all the affairs of the preschool from meeting all health, safety and licensing regulations to overseeing fiscal responsibilities.
She provides leadership and support for the preschool staff and through her ongoing communications brings support to the parents and potential parents.
Amy has been with our preschool for four years but she has been involved with FPC Moorestown far longer as her children have attended youth programs and have sung in choir. She and husband, Manny, are parents to Jacob, Isabella, Eliana, and Caleb. What does Amy love? Summer, the beach and her family!
An interesting fact, Amy was in the first graduating class of Rowan University (formally Glassboro State).
Please contact Amy at 856.235.1688 x 132
Linda Jagiela
Director of Outreach
In her position, Linda works with our Missions Committee to develop and lead a vibrant, comprehensive program of Christian mission outreach locally and globally. She works to coordinate all outreach and local benevolence throughout the church.
She has more than 20 years of business experience in marketing, communications, business management, magazine publishing, and industry events. Most importantly, Linda has a personal passion for missions and outreach. She has led over ten mission trips to Haiti, Mexico, Kenya, Uganda and Greece. Her efforts directing Social Ministry at Lord of Life demonstrate a deep commitment as a servant leader.
Linda and her husband reside in Shamong, where they enjoy kayaking, hiking and gardening.
Please contact Linda at 856.235.1688 x 104 or by cell at 267.275.7582

Joel Krott
Director of Music Ministry
Joel has served as our organist and director of Music at FPC Moorestown since 1974. Presently he leads five vocal choirs ranging in ages from kindergarten children through adults. He also is conductor of West Jersey Chamber Orchestra and Chorus.
Joel holds a Summa cum Laude degree from the University of the Arts in Philadelphia. His education was enhanced through graduate work at the University of Oregon and Westminster Choir College and studies at the Summer Organ Academy at Haarlem, Holland, and in Copenhagen. He also studied theology at Eastern Baptist Seminary.
Joel has presented nine concert tours as organist in Denmark and has led three FPC Moorestown choir tours in Denmark and Sweden. He is equally committed to leading worshipful music with all ages and strives to glorify God and edify His children through the great classical organ and choral works which are a treasure of Christian culture.
Please contact Joel at 856.235.1688 x 109

Dave Fauvell
Interim Director of Youth Ministry
Dave is a Moorestown native who wound up back in town after attending Temple University where he earned a BFA in Graphic and Interactive Design. After graduating, Dave started volunteering with Young Life in Moorestown. It was during his time as a young life leader that Dave found a passion for working with high schoolers. After a year as a Young Life leader he made a career change into education where he's been teaching art in the Moorestown School District since 2014. In addition to leading Young Life, Dave has been a youth leader at FPC Moorestown since 2015 where he's been blessed to get to know the kids who attend on Wednesday and Sunday nights.
Please contact Dave at 856.235.1688 x 117
Earl Gage
Administrator
Earl has been leading the administrative team since 2013. His philosophy; Church Administration Must Be God-Centered and People-Oriented. Earl's background as Clerk of the Board and Administrator for the County of Salem for more than ten years, along with many years in the business world, has equipped him for his current role as a servant-leader.
Born and raised in Salem, NJ; Earl and his wife, Randi, raised their four children in Salem and still reside there. Earl and Randi are now proud grandparents of four grandchildren. The family attends the First Presbyterian Church of Salem where Earl is an Elder and member of the choir. Earl's service as a member of the Salem City Council (and a former mayor) demonstrates his love of his community.
Please contact Earl at 856.235.1688 x 106
Norm Vandergrift
Accounting Manager
Norm has been privileged to serve as our accounting manager since 2001. He handles donations and record keeping for parishioners and all church events. He processes incoming funds, payroll, invoices and tracking for all church departments, boards and committees. Norm supports the church administrator in the daily operations of our church, budgeting financial projects and committees. He serves as a resource to staff in financial matters.
Norm's greatest joy is time spent with his wife, Linda. They have been married for 37 years. They have many opportunities to reach out with the love of Christ to those in need in our communities. They have also served with the Red Cross for more than 30 years. Linda and Norm's quiet times are spent in relaxation on the beach in Ocean City!
Please contact Norm at 856.235.1688 x 112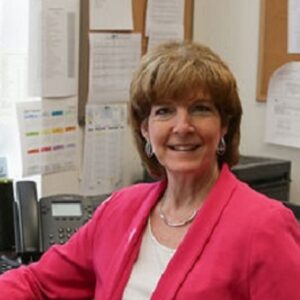 Jan Martin
Office Manager and Assistant to the Pastor/Head of Staff
Jan Martin has been with First Presbyterian since October 2014 and has worked in a variety of roles. Originally hired as a temporary staffer for children's ministries, she later expanded her role as an administrative assistant in the office. In 2015 Jan was promoted to her present position. The office is a busy place and she loves her job! Jan and her family moved to New Jersey in 2014 from Elmhurst, IL where Jan was a church administrator for eight years. She worked in collegiate sports communications for more than 15 years on staff at West Virginia, Tennessee, Alabama, the Big Ten Conference, Mid-Continent Conference, and as a USA Press Officer for the 1996 Summer Olympic Games and 2002 Winter Olympic Games. Jan and her husband, Lance, have two children, Kyle and Kelsey, and live in Marlton.
Please contact Jan at 856.235.1688 x 133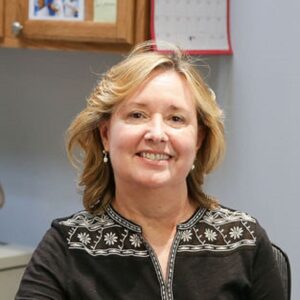 Alison Mackey
Administrative Assistant
Alison Mackey joined our office staff in 2017 as the full-time administrative assistant. Some of her responsibilities include to prepare bulletins, the prayer list, and weekly Letters of Well Wishing. She also coordinates the annual Youth Choirs Retreat and the approval process for baptisms. Prior to working at FPC Moorestown, Alison worked as the office administrator at The Presbyterian Church At Woodbury for more than 11 years. She also served as a short-term missionary in Togo, West Africa, doing translation work. Alison has been an Awana Leader for more than 20 years at two churches in South Jersey.
Please contact Alison at 856.235.1688 x 113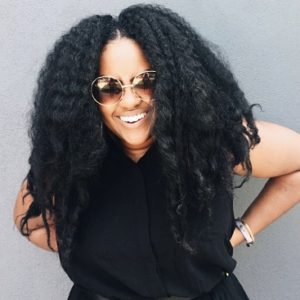 Rachel Scarborough
Administrative Assistant
Rachel Scarborough currently works at First Presbyterian Church as the administrative assistant to Family Ministries.
Rachel graduated in 2014 from Messiah College with a degree in Public Relations, She spent the years after college acquiring skills in multiple fields including retail management, insurance, human resources, and entertainment.
A lover of travel and cuisines, she has taken more than 30 trips domestically and abroad. In her free time she likes to try new hobbies and skills. She is currently attempting to grow her plant collection and learn how to rock climb!
Please contact Rachel at 856.235.1688 x 124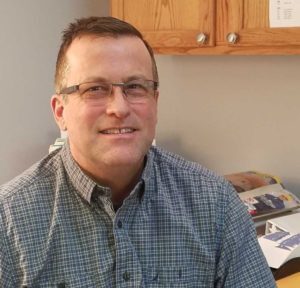 Ken Wehn
Property Supervisor
Ken Wehn is the newest member of the FPC Moorestown staff having joined us in early 2019. Ken really enjoys working here and looks forward to helping improve the condition of the church property as much as possible. Ken had his own home inspection business for 10 years and retired from that endeavor now sharing with us his many years of experience to us.
Ken moved to the New Jersey from California 27 years ago. He is married to Carole and together they have a daughter, Sierra, who is in school at Quinnipiac University.
Ken likes to spend time at the shore with family and friends. He also enjoys being outdoors.
Please contact Ken at 856.235.1688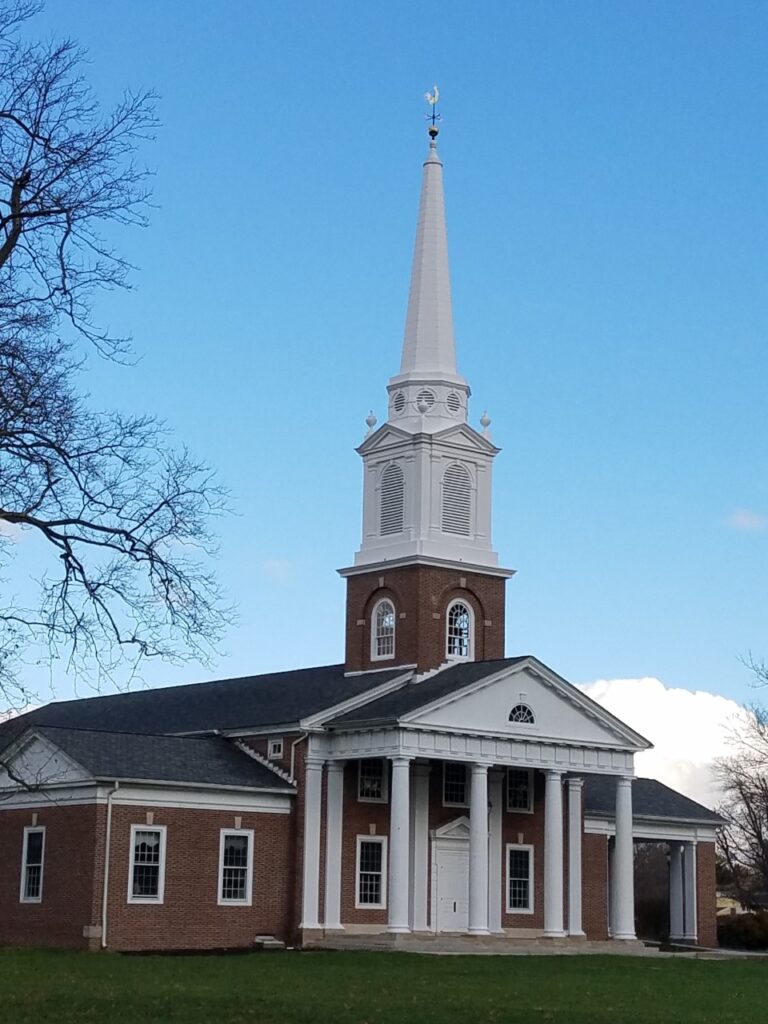 Our Crew
Ken has an awesome group of support staff; Steve Cashmer, Fausto de la Cruz and Steve Margerum. As the Property Crew, they keep our church buildings and grounds in great shape. The team supports our ministries, committees and visitors with setting up Fellowship Hall and the class rooms for meetings and affairs. They are generally working behind the scenes to keep FPC Moorestown looking just as it should.