Join us for worship at our 8:30 am Traditional Service in the Sanctuary or our 11:00 am Contemporary Service in Miller Commons.
Welcome
We aspire to be beacons of God's love and truth, growing together in faith and relationship with Jesus Christ.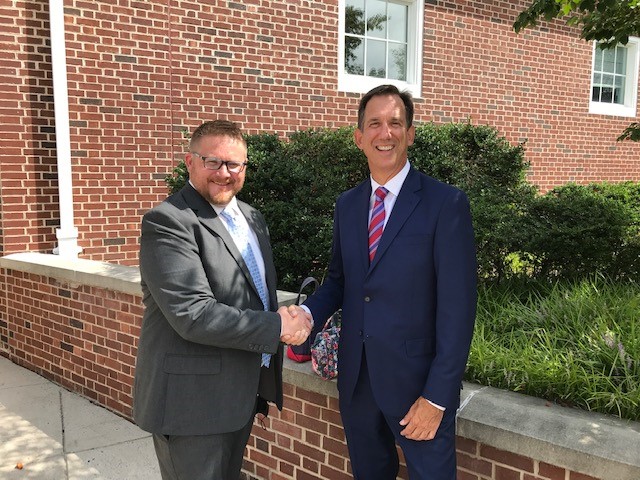 Rev. Wes Allen, Associate Pastor and Rev. Stuart Spencer, Pastor and Head of Staff
The Ways of
FPC Moorestown
Creating a Loving Culture
Since January 2019, we've thoughtfully studied the Ways each week as we strive to live them together.
Live Stream Events…
'Live to Give'
Listen to our Podcast
Sermons recorded weekly in Miller Commons…
New to FPC Worship?
We would love to hear from you…
Live Stream Check-In
We would like to know you are with us!
News
Our Kids and Youth Groups are Starting
October 12, 2022
A new year of Youth Groups and Kids Groups is coming up fast. Young people will share opportunities to learn about God, play games, and find community among their peers!
Kingdom Kids (K-3rd) on Wednesday, October 12 (4:45-5:45 pm), leader Holly Asciutto and Kacie Walton

Crossing Zone (grades 4-6) on Wednesday, October 12 (6:30-7:30 pm), Holly Asciutto and Kacie Walton

Middle School (grades 7-8) on Wednesday, Oct. 12 (6:30-8:00 pm), John Roberts, Liz Greene, Dave Fauvell, Delaney Cushing
COVID-19 Update
Session has approved the following COVID guidelines:
Mask optional for worship. Those who feel more comfortable wearing a mask are welcomed/encouraged to do so.

Congregational singing to be resumed.

Food can be served indoors with appropriate precautions to reduce increased contact.
Feature
ORGAN RECITAL
Sunday, October 9, 7:30 pm
Join us for an evening of music that is sure to lift your Spirit!
James Roman, a past member and intern in our Music Ministry with Joel Krott (Jim is now a longtime friend of FPC Moorestown!) and current organist with St. Luke's United Methodist Church, Huston, TX, will present works by J.S. Back, Ghislaine Reece-Trapp, Mons Leidvin Tackle, Andre Fleury, Hans Zommer, Zsolt Gardonyl, Jehan Alain and James Whitbourn.
In addition to his passion and success as an organist, James is an avid lover of choral music. He has participated in three tours of Denmark and Sweden both as a choral singer and accompanist with the music ministry at the First Presbyterian Church of Moorestown.
All are welcome to attend the performance, we will also offer the concert via live stream.
A free will offering will be collected.