Step by Step Christian Preschool
WITH UTMOST CAUTION, WE ARE FOLLOWING THE GUIDELINES AS ESTABLISHED BY MOORESTOWN TOWNSHIP
Welcome!
Step by Step Christian Preschool
We are a ministry of the First Presbyterian Church of Moorestown. We welcome the children of our members and friends of this church and the residents of the surrounding communities. In our school, children are with their appropriate age group in a well-rounded program aimed at teaching the "whole child" and meeting each child's educational, spiritual, social, physical and emotional needs.
If interested in learning more, please contact our Director, Amy Delgado at adelgado@fpcmoorestown.org or call (856) 235-7105.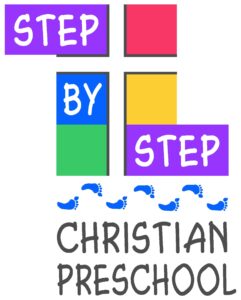 Preschool Registration for Our 2020 – 21 Classes is Open
We have a spot waiting for your child in our Morning Classes!
Please complete a registration form and return to Step by Step Preschool, 101 Bridgeboro Rd., Moorestown, NJ 08057
**PRESCHOOL REGISTRATION TUITION DISCOUNT!**
Please let Director Amy Delgado know if you have any questions.
At Step By Step Christian Preschool children are immersed in a warm, loving Christian environment and placed with their appropriate age group so they can thrive in a well-rounded program aimed at meeting each of their educational, social, physical, spiritual and emotional needs.
Days and Hours of Operation
The preschool year starts in mid-September and ends in May. The sessions are half day occurring either in the morning from 9:00 am to 11:30 am or in the afternoon from 12:30 pm to 3:00 pm.
Worshi

p
To reinforce the spiritual emphasis of a Christian Preschool, a Bible-Based lesson is taught weekly and the children participate in a monthly non-denominational chapel time under the supervision of the Director of Children's Ministries where they listen to a story and sing songs.
Learning Will Be Built
"We believe in providing your child an excellent and engaging education experience."
Our curriculum is built on the belief that children will excel when given the opportunity to explore and create within their classroom environment. Our flexible curriculum is designed to meet the needs of all children in the classroom. Our program is child-centered and play based and helps provide the foundation on which all later learning will be built. Amy Delgado, Director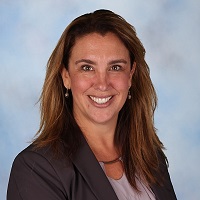 Our professional and loving teachers are carefully chosen for their personal philosophy and aptitude to teach young children. They meet high professional and educational standards. Most important, they LOVE their work and have BLESSED our school with their dedication!
Safe, Secure and FUN Playtime
DISCOVERING GOD'S CREATIONS
Follow Our Activity in Our Newsletters!
Pre-K Class News
and
News from Our Director
Step by Step Christian Preschool
101 Bridgeboro Road
Moorestown, NJ 08057