Music
"Sing to him; yes, sing his praises,
Tell everyone about his wonderful deeds." – 1 Chronicles 16:9
We Love Music
One of the many joys at FPC Moorestown is our extensive and diverse music program. We are all adjusting to the COVID-19 pandemic, we are doing our best to continue the terrific music program for which we are known.
Music at FPC – 'Sing or Ring' in One of Our Choirs This Year or Join Our Band
Our Choirs and Band are open to all. Interested in joining us as we lift our voices? Click a button to learn more:
Please complete a short sign-up form so we may know of your interest in joining one of our Music Programs.

Joel Krott
Director of Music Ministry
Joel has served as our organist and director of music since 1974. He leads five vocal choirs and is conductor of West Jersey Chamber Orchestra and Chorus.
He hold a summa cum laude degree from the University of the Arts in Philadelphia and completed graduate work at the University of Oregon and Westminster Choir College. He has studied at the Summer Organ Academy at Haarelem, Holland, and in Copenhagen. He has also studied theology at Eastern Baptist Seminary.
Joel has presented concert tours as organist in Denmark and led our church choir tours in Denmark and Sweden. He is equally committed to leading worshipful music with all ages and strives to glorify God and edify His children through the great classical organ and choral works that are a treasure of Christian culture.
Joel's love and commitment to FPC Moorestown makes him a treasure to us! He says, "When we lift our voices in song, we join a cosmic affirmation of God's glory. We have singers of all ages join in that chorus through worship services, concert with orchestras, international tours, and during regularly disciplined rehearsals. Join us as we proclaim the Gospel and Glory of God through His songs!"
Martin Bass
Contemporary Worship Leader
Martin, a son of a Methodist pastor, grew up in a family of musicians. In addition to lead singing, he plays bass, guitar, and drums. He started composing and performing music in high school. Martin attended Westminster Choir College and has sung in Carnegie Hall, Lincoln Center, and Kennedy Center. His solo music ministry has taken him across the United States and around the world. Having two nationally released albums, he spent many years touring and writing. He then moved into worship leading and creative arts. Martin has written more than 250 songs and two full-length Christian musicals. His technical background includes IT, digital recording, and sound engineering, skills that make us even more grateful for his commitment to us and our church.
Martin's wife, Christine Bass, is a national recognized accomplished choral director and music educator who also plays keyboard and sings vocals in our worship band. She has taught for a number of years, including at Temple and Rowan, written several books, and has traveled as a choral conductor and music adjudicator.
Martin enjoys working with the band, comprised mostly of church members who volunteer, and chooses music that fits with the week. He always makes the music relevant to what's happening, and says, "It's uncanny how it works."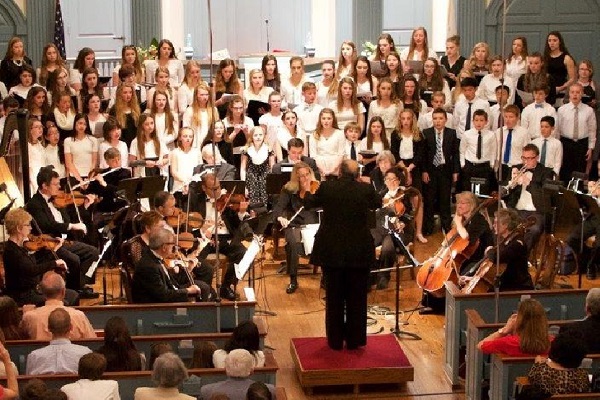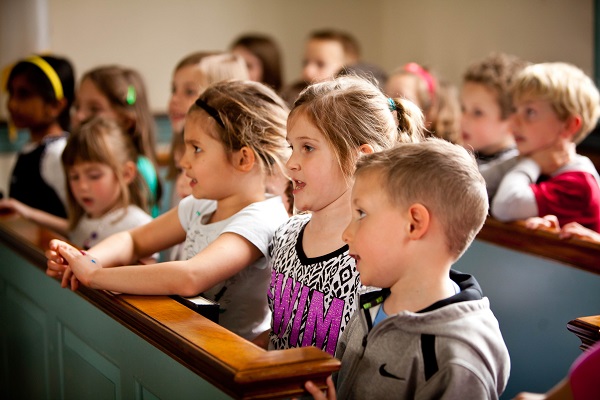 Our Accompanists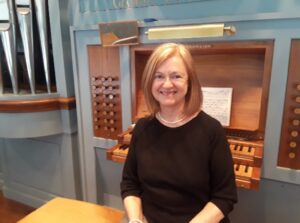 Carol Benner

Kathy Gunsallus

Carol Manion
Rebecca Neindorff
Our Contemporary Band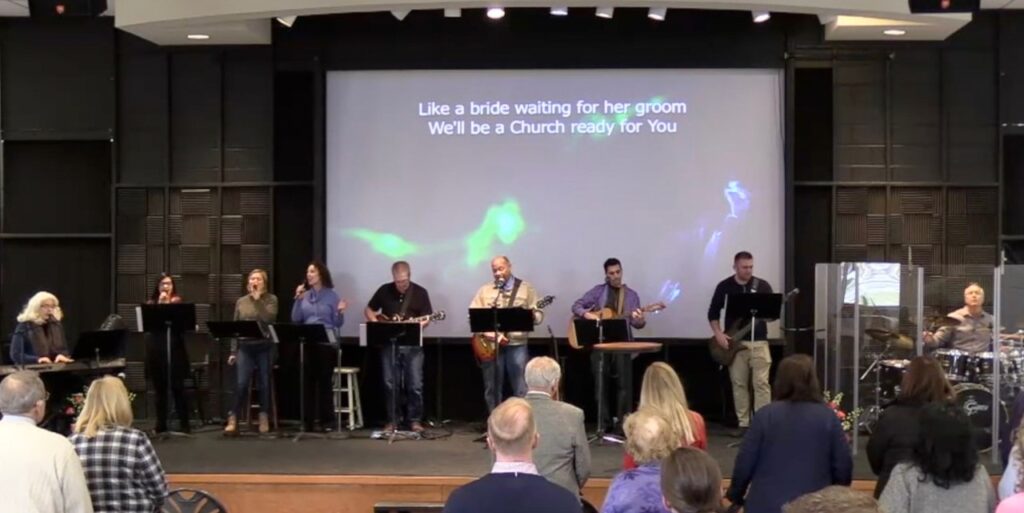 All are welcome to join the Contemporary Band. We have a few core band members:
Christine Bass, Tom McBride, Michelle Davis, Dennis Palma, Rebecca Neindoff, and Yanellie Pabon Garcia.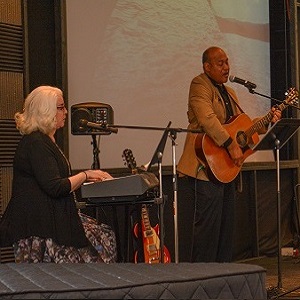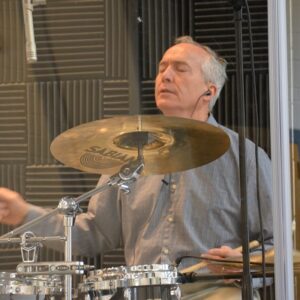 Music Director, Joel Krott offers us inspiration in word and music.
Spring Has Come
'As the Light of Spring Reflects the Light of God'
God has a 'spring' coming for us, we can celebrate it in music. Listen as FPC's Director of Music, Joel Krott tells us through words and music of the hope God has planned for us.
What Offering Shall I Bring to Thee
This is prayer and we are asking God a question in this prayer. What can I give back? Listen as FPC's Director of Music, Joel Krott poses this question for us to consider and plays the organ for us.
I Want Jesus to Walk with Me
So many people are isolated at this time. How do you endure hardship? Listen as FPC's Director of Music, Joel Krott 'walks' us through trial and heartbreak with music.
Contemporary Worship Leader, Martin Bass and music from our Worship Band.

.