Therefore go and make disciples of all nations, baptizing them in the name of the Father and of the Son and of the Holy Spirit, and teaching them to obey everything I have commanded you. And surely I am with you always to the very end of the age." Matthew 28:19-20
Guiding Principle
Verbal proclamation of the Gospel within the content of the ministry outreach and programming.
Mission Focus
10/40 Window of the World (10 degrees north to 40 degrees north of the equator in the Eastern Hemisphere. Home of the least evangelized people of in the world)
Education/Literacy historical Presbyterian thrust
Children at Risk Denomination focus
Health and Medical with a focus on HIV/Aids and the impact on societies throughout the world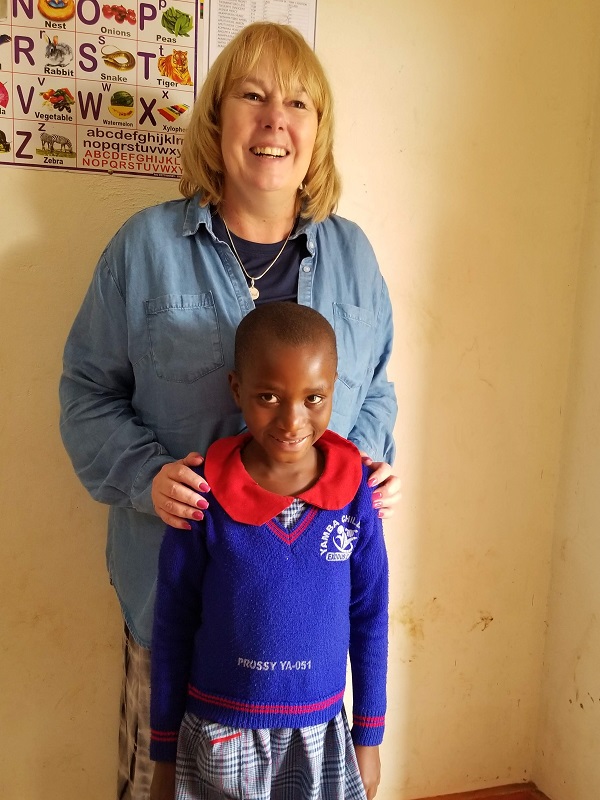 FPC's Director of Outreach
Linda Jagiela
has worked at FPC Moorestown for the past three years. She holds an MBA in business administration and BS in marketing and finance from LaSalle University. She has spent the past 20 years working in the for-hire transportation industry in various roles including vice president of business development, publisher of Limousine Digest magazine, and editor of Limousine and Chauffeur Transportation. She is a professional writer who has written for local newspapers as a stringer and for trade publications.
Linda and her husband, Philip, live in Shamong, New Jersey. They have three daughters and a granddaughter, Madison, who is five. Linda thoroughly enjoys her mission and outreach work. Her arms are open wide, her heart is full, and she is always looking for people to work with her and the currently 12 members of the committee who help in the church's many outreach activities and services. Contact her at 267.275.7582 to learn how your interests, skill sets, and gifts will be graciously welcomed.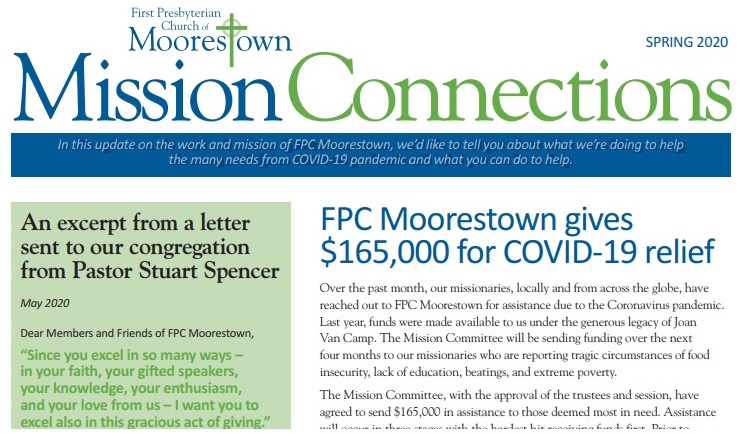 Introducing Mission Connections Newsletter
Our Mission Committee and our partners have been extremely busy over the past few months doing their part to provide assistance and showing God's love to the communities we serve. Read about the great work being done locally and across the globe. Get involved. Volunteer. You are welcome to join us!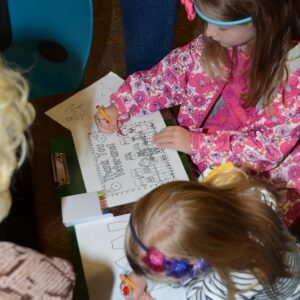 Church Has Left the Building
has taken on a different look due to the Covid 19 Pandemic.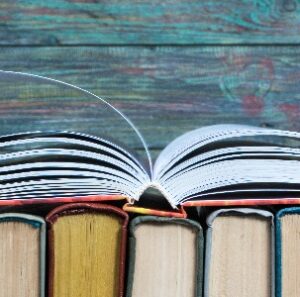 Mission Book Club
We have a Mission Book Club that meets monthly via Zoom and you are invited to join us.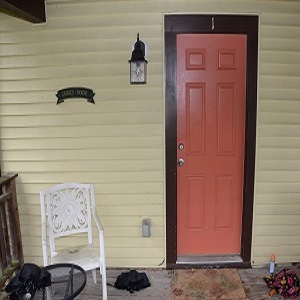 Carol's House
Located in Moorestown, this is a nice-size home for furloughed missionaries and their families.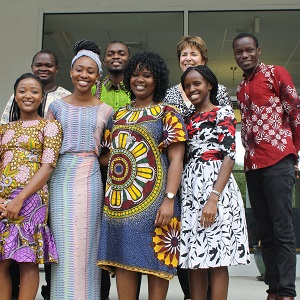 African Sunday
Once each year FPC Moorestown invites Fellows from Urban Promise to visit with us and participate in Worship.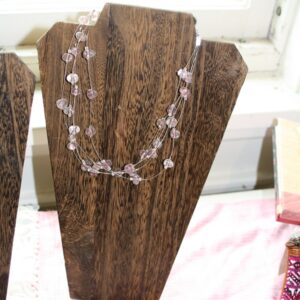 Missionwares Store
An actual "store" located in Miller Commons. Our items are made by artists from developing countries around the world.
We support the following Local Mission Projects and Organizations
Fellowship of Christian Athletes
An interdenominational Christian sports ministry to see the world impacted for Jesus Christ through the influence of coaches and athletes.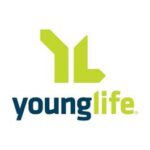 Young Life
Invites kids to follow Christ and cares for them regardless of their response changing their lives in the process.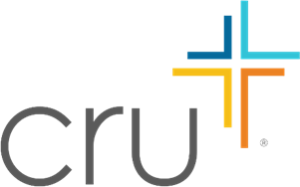 Cru
Cru is an interdenominational Christian parachurch organization for college and university students.
We support the following Global Mission Projects and Organizations
Northern Africa
Due to the nature of the area and for the safety of our missionaries we cannot give details.
Egypt
Due to the nature of the area and for the safety of our missionaries we cannot give details.
India
SNEHA
Christian primary and secondary school for 1,000 (dalit) slum children.
Philippines
Due to the nature of the area and for the safety of our missionaries we cannot give details.