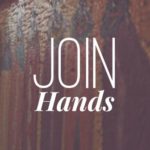 WAY 10: JOIN HANDS Work as a team. Collaborate with each other, our professional staff, our lay leaders, and our congregants to find the best solutions. Collaboration lightens the load, generates better ideas than individuals working alone, and unleashes the gifts God has given us all. (
Ecclesiastes 4:9
;
Proverbs 27:17
)
THIS SUMMER, I had the incredible opportunity to travel to Salyersville, Kentucky with the Moorestown chapter of the Appalachia Service Project (ASP). I had been wanting to go on a missions trip for years, but with four kids, an overworked husband and a lively household to run, I could never seem to break away. When my son Christian decided to go on ASP this past summer, I knew my time had come to "jump in" and "join hands." If I waited for life to quiet down, I was never going anywhere!
So, on July 21 in the wee hours of the morning, I drove one of the 15 vans full of sleepy-eyed kids on a 10-hour journey to Southeastern Kentucky. Over 100 Moorestown High School students and several adult chaperones came together to serve the poverty stricken people of Salyersville. Each morning before we left for our work sites, we "joined hands"… literally … in prayer. We prayed for the families we were serving and for the grace and wisdom to know how to best help them. Then we piled back into the vans, tool boxes in tow, to again "join hands" and as a team consulted, collaborated and planned the day at our sites.
I was not expecting what happened next … There is an unspoken power in God's people "joining hands", an intangible bonding and connecting that happens when we work together towards a common goal to serve each other. Virtual strangers, united in prayer and bound by faith, become FAMILY connected by the power of a shared experience. The Holy Spirit was alive and moving among us. By the end of the week, my team and I had not only renovated a bathroom and a laundry room, but we extended our family circles to include each other and the beautiful Kentucky family that welcomed us into their home. I cried when we left Salyersville (not a shock to those who know me!) overwhelmed with gratitude to be part of such a wonderful program.
Moral of the story? Don't be afraid to JUMP IN and JOIN HANDS!
Matthew 18:20
tells us, "For where two or more are gathered together in MY name, I am there in the midst of them." There are so many ways, big and small, to jump in to this vibrant FPC community… DO IT TODAY! Don't wait for life to quiet down. The Holy Spirit moves easily through chaos …
Elder Tamara Trzeciak
Read more...
---