"During this turbulent time of Coronavirus, the FPC Prayer Team is grateful you are seeking God with your concerns, questions, and pleas. We believe that our Lord is reaching out to you for comfort, assurance, and answers, and we want to come alongside you. We're available to help."
Do not be anxious about anything, but in everything, with prayer and supplication with thanksgiving, present your requests to God. And the peace of God, which surpasses all understanding, will guard your heart and mind in Christ Jesus.
Trust in the Lord with all your heart, a nd do not lean on your own understanding. In all your ways acknowledge Him, and He will make your paths straight.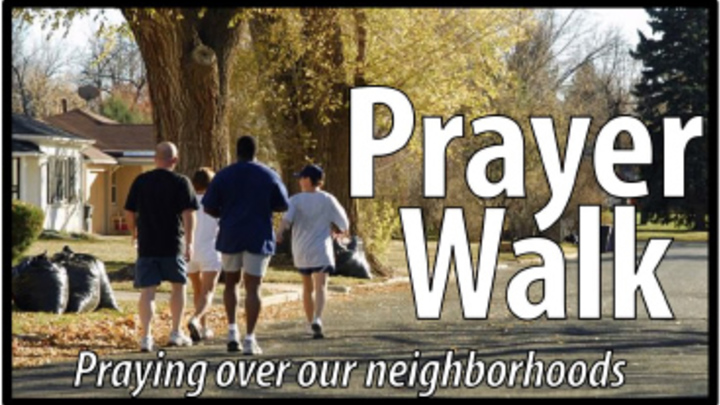 Ready to come out of this COVID-19 sequestering 'just a little' and be with God's people and about God's business?
4th Saturday of the month in June, July and August, 9:00 am
The "River of Prayer" will be flowing through our town and in our neighborhoods. We are asking God to hear our cries and prayers for our families and towns.
June 27
July 25
August 22
Will you be a part of this river? God is looking to see if there is anyone who cares. In Isaiah it says that He "wonders why there are no intercessors." It can be whatever distance you choose to walk, and wherever in our town God leads you.
FPCM's
Prayer Initiatives
Life is busy! When do you find time to pray? How do you settle in to make the most of the time you are able to find to allow your heart to communicate with God?
We know that prayer can take a variety of forms:
it can be part of a set service
it can be private praying
praying in a small group
or a church meeting.
Prayer may take the form of a hymn, formal prayer, or a spontaneous utterance from the praying person. We have so many ways to speak with and listen to our Lord.
All in all there is no doubt; prayer is a key component of our relationship with God.
The Prayer Team at First Presbyterian Church of Moorestown recognizes that a rich prayer life is possible and are here to help you. This page provides you with tools and events to help you get to your 'Peaceful Praying Time'!
Your Prayer Team
Weekly Prayer
Is God already speaking to you about praying with others for our church family? Join others at one of these Prayer Times simply by completing a Meeting ID request here…
Prayer Times:
Monday 9-10 am, Jim Cole leading

Tuesday 9-10 am, Jim Cole leading

Wednesday 4-5 pm, Winstons and Engles leading

Wednesday 7-8 pm, Joyce Peacock leading

Thursday 9-10 am, Winstons leading

Thursday 7-7:30 pm, Livestream Prayer Service

Friday 9-10 am [Closed group praying for our church and disciplining; the community; the nation; the world]

Saturday

Sunday 7:30-8 am, Winstons and Engles leading
If you would like to pray with others at a time/day not listed, TEXT the Prayer Chain Support number, 609-923-4135 or contact any member of the Prayer Team.
"I call on you, my God, for you will answer me; turn your ear to me and hear my prayer."

Events
Watch for our next Prayer Retreat or prayer walk
Each year we offer the The Ken Peacock Memorial Lecture Series, in collaboration with the Prayer Team, a two-session seminar on Scripture based, Spirit motivated prayer. This year we held "Prayer Through Jesus' Eyes … Growing as His Disciples".

Prayer

APPs

Please go to your APP store and use the following titles to download these very helpful APPs.
A Praying Life – Prayer Cards
PrayerMate
Daily Bible Devotion
Abide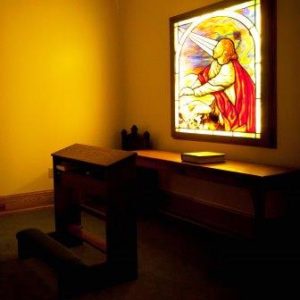 Prayer Requests
These are unprecedented times with unprecedented needs. Every request request we receive here is treated with love, compassion, respect, and confidentiality. We have many opportunities for you to share your request with us:
Use our Prayer Chain Support, just TEXT the Prayer Team at (609) 923-4135
Contact the church office for inclusion in the prayer page with your request. Call (856) 235-1688 x 113 or email office@fpcmoorestown.org

Habits of Heart & Mind
Daily Quiet Time in the Word & Prayer
Constant Thankfulness
Pray Before Meals
Pray for Others on the Spot as Needed
Establish Family Devotions
Pray for/with members of your family as they head off for the day and before participating in events

Gathering Habits
Pray beginning and end of meetings
Pray Staff concerns & pew cards
Share/Discuss Way of the Week

Books

Be Not Afraid
A Duet by Arlita Winston (a member of First Presbyterian Church of Moorestown) and Ruth Naomi Floyd.

Ken Peacock Memorial Lecture Series
The Ken Peacock Memorial Lecture has been held at First Presbyterian Church of Moorestown since 2014 and is in memory of Ken Peacock MAR, ThM from Westminster Theological Seminary, an elder and beloved Bible teacher at First Presbyterian Church.


'Prayer Through Jesus' Eyes… Growing as His Disciples'
2020
Lecture
This seminar introduces a Jesus so personal, so rich in love, that participants are captivated heart-first to see as Jesus sees, leading to Spirit led prayer. Conveyed through an energetic, interactive format and incorporating the principles of A Praying Life, participants will be led through gospel narratives to open their hearts to the nudging of the Spirit to see through the lens of Jesus and then Scripturally pray for those in their own lives. As they enter into a sampling of the beauty of the Person of Jesus, their eyes will be opened to a rich encounter with God's love, and their hearts empowered to love and pray for others.

'Learning to Pray in a Distracted World' 2019 Lecture
Many of us are irregular or quietly defeated in our private prayer lives. This Ken Peacock Memorial Lecture seminar, "A Praying Life", offers step-by-step ways to begin a private life of prayer in fellowship with our heavenly Father. Learn to talk like a child with your Father in heaven; see prayer as relationship, prayer as conversation, prayer as a good form of tension, and receive help with problems in prayer.
A Praying Life Seminar, held at First Presbyterian Church on January 25-26, 2019, was a live interactive version of the book "A Praying Life" by Paul Miller. Please view the Ken Peacock Memorial Lecture videos so you may learn from this exciting seminar. Blessings!