Attention Bookworms
We have a Mission Book Club that meets monthly via Zoom and you are invited to join us. This has been a great way to come together during the pandemic and spend time sharing our thoughts on the recently read book. The fellowship experienced via Zoom is uplifting!
Send Linda Jagiela, Director of Outreach, an email at missions@fpcmoorestown.org to let her know you are reading the book and want to be part of the discussion group!!
TIP: Make this a family adventure and include your middle and high school readers.
We'll meet via Zoom to discuss these interesting stories.
To participate in the call:
www.zoom.com
Meeting ID: 836 9588 8226
Passcode: 9FqaKf
Dial by your location:
+1 312 626 6799 US (Chicago)
+1 646 876 9923 US (New York)
+1 301 715 8592 US (Washington D.C)
If you have not read or finished the book, please feel free to still join the discussion! We'd love to have you.
Purchase your books on Amazon.com — each book below links to the Amazon page for you. Stay safe and read.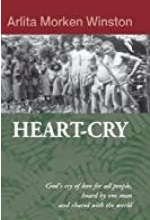 December 14, 6:00 pm
Heart Cry by Arlita Winston
Does God's heart cry out for cannibals? For that matter, does God's heart cry for suicide bombers or terrorists? Is the Christian message of God's love as valid today as it was in the past, or is it old and ineffective news? Arlita Winston lived in the jungles of Sumatra, the child of missionaries David and Helen Morken. Decades later, she looks back and tells how her parents, aunt and uncle braved wild panthers and pythons, head-hunters, hardship and even death to bring God's love to the native people there. Heart-Cry is that story, but it is more than a missionary biography. In the remarkable story of the life of this one family and those they touch is a living picture of the way God pursues all people, of whatever race or creed. He pursues those who love Him and those who do not; He pursues the missionaries and the cannibals alike; and His faithfulness and divine preparation and intervention can be seen in the lives of each. In God's workings in their lives, the author finds timeless truths about God and faith that apply today as much as they did then.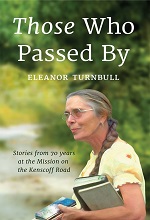 January 18, 6:00 pm
Those Who Passed
by Eleanor Turnbull
In Those Who Passed By, veteran missionary Eleanor Turnbull traces the story of Haiti's development by what happens along the Kenscoff Road and those who travel its bumps and curves. Throughout her nearly 70 years working in development and rural medical care, Eleanor met countless men and women who were just "passing by." She soon learned that many of them had been "sent" for a greater purpose. Some came for research, others to find themselves; a wise few sought to widen their worldview. Each of them left an indelible mark on Haiti and her people. These are their stories.
February 22, 6:00 pm
Dragon Ride: True Stories of Adventure, Miracles, and Evangelism from China
by Grace Jacob
In Dragon Ride, the beauty of the Lord is seen through the eyes of Buddhists, atheists, idol-worshippers, Muslims, and an animist as they encounter Jesus. Dragon Ride records the actual conversations Grace had with her friends, and many of them embraced Christ as the answer to their deepest longings.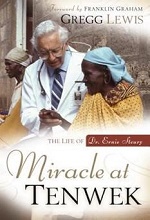 March 29, 6:00 pm
Miracle at Tenwek: The Life of Dr. Ernie Steury by Gregg Lewis
Ernie Steury's remarkable life and ministry as a medical missionary in Tenwek, Kenya, is recounted in this compelling biography. A humble Indiana farm boy, Ernie built one of the most successful medical mission facilities in the world. Ernie's influence, however, went beyond tending to physical needs.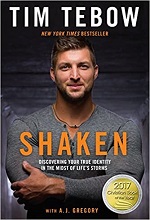 April 19, 6:00 pm
Shaken by Tim Tebow
In this powerful book, Heisman Trophy winner Tim Tebow passionately shares glimpses of his journey staying grounded in the face of disappointment, criticism, and intense media scrutiny. Tebow talks about what he has learned along the way, building confidence in his identity in God, not the world.