"Therefore go and make disciples of all nations, baptizing them in the name of the Father and of the Son and of the Holy Spirit, and teaching them to obey everything I have commanded you. And surely I am with you always to the very end of the age." Matthew 28:19-20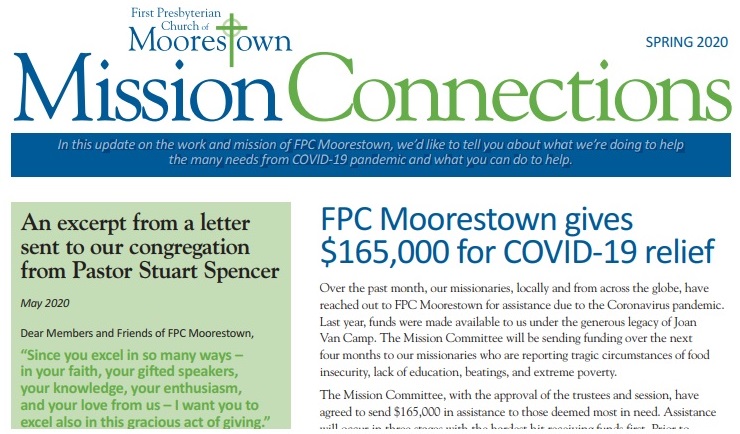 Introducing Mission Connections Spring Newsletter
Our Mission Committee and our partners have been extremely busy over the past few months doing their part to provide assistance and showing God's love to the communities we serve. Read about the great work being done locally and across the globe. Get involved. Volunteer. You are welcome to join us!

Missions and Outreach

Into All the World
FPCM comes alongside global missionaries and mission organizations who are delivering the Gospel in third world countries through community development initiatives such as church planting, refugee care, child sponsorship, equipping medical facilitates and training staff, pastor training and Christian education.
Linda Jagiela, Administrator of Outreach
Haiti Mission Trip 2019

Missions Focus
10/40 Window of the World (10º north to 40º north of the equator in the Eastern Hemisphere. Home of the least evangelized people in the world.

Education and Literacy with a historical Presbyterian thrust.

Children at Risk Denomination focus

Health and Medical with a focus on HIV/Aids and the impact on societies throughout the world
Our Guiding Principle
Is our proclamation of the gospel within the content of our ministry outreach and programming.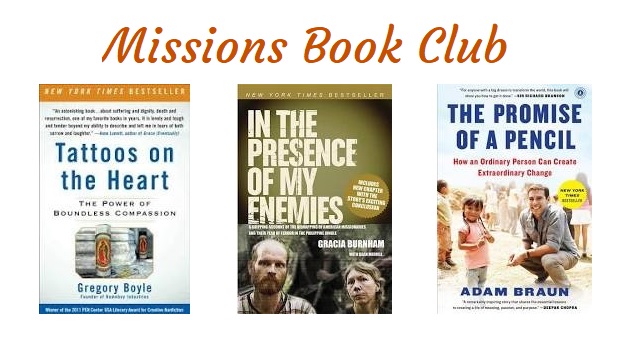 Join our NEW Book Club
Make this a family adventure and include your middle and high school readers. We'll meet via Zoom to discuss. Books can be ordered from Amazon. Contact Linda Jagiela at missions@fpcmoorestown.org or
(267) 275-7582 cell/text.
Upcoming Opportunities
Mission trips are a great personal journey as well as an important necessity to the communities of other countries where people are in great need. We support missions around the world and often visit Haiti.
Opportunities for all ages to serve in the community monthly.
Church Has Left the Building
Congregants will work in various community outreach opportunities and return to share a meal and fellowship at the end of the day.
The Church Has Left the Building
On Sunday, October 27th, 2019, FPC Moorestown left the building to be the hands and feet of Jesus in the community! Every member of our congregation (and guests!) had an opportunity to serve others in the name of Christ. This day featured opportunities to feed the hungry, serve the homeless, care for our environment, support mission partners, and truly live out the commandment of our Savior to serve "the least of these."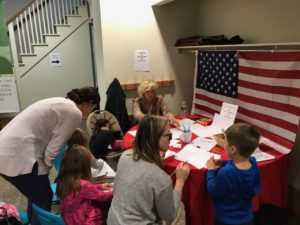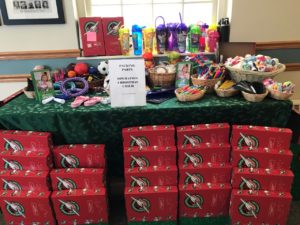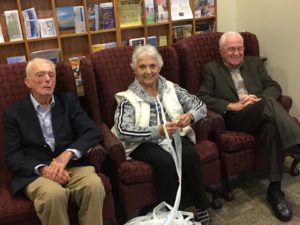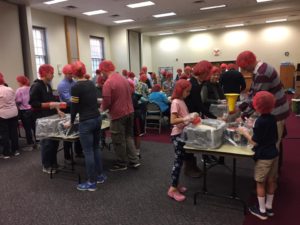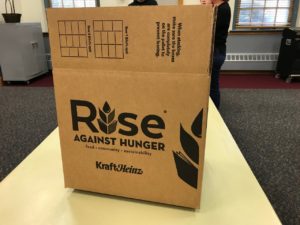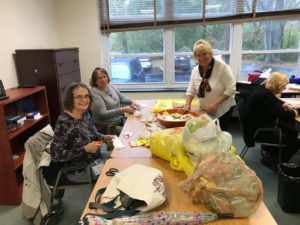 Outreach
Carry each other's burdens, and in this way, You will fulfill the law of Christ." (Galatians 6:2)
FPCM, through the Missions Committee, Deacons and Presbyterian Women, support over 40 organizations performing local outreach for the most vulnerable in our communities. Here is a sampling of our partners.
Campus Ministry in NJ
Our New Jersey university campus outreach team is committed and growing!
Children's Fresh Air Home
The Children's Fresh Air Home was founded by L. Ida Dukes, a 41-year old mother of six children. Initially, Mrs. Dukes began to invite children whose families were unable to afford a summer retreat from city life for a day of fun along the Delaware River. Over the next several years, Mrs. Dukes continued her outreach. In 1911, she brought her first group of children to Wildwood, N.J. and in 1923 the Children's Fresh Air Home opened its doors
Options for Women
Services include Free medical and pregnancy counseling services as well as education and support to help both men and women.
Seeds of Hope
All of the least, the last, and the lost in Camden and South Jersey will experience the love of Jesus Christ and come to know Him personally. Our mission; t
o demonstrate the life changing love of Jesus to inmates, ex-offenders, poor, homeless, and those trapped in addictions and prostitution.
Mend
MEND is an interfaith network of 20 member food pantries located throughout Essex County, NJ. Our hunger relief network, the largest in Essex County, has been providing food to individuals and families in need since 1980.
Live Civilly
By working with local youth volunteers and other partner agencies like the Moorestown Ministerium, Live Civilly provides nutritional after school snacks daily to more than 300 youth per week.
UrbanPromise
Since 1988 our mission at UrbanPromise has been to equip Camden's children and young adults with the skills necessary for academic achievement, life management, spiritual growth, and Christian leadership.
Young Life
Young Life doesn't start with a program. It starts with adults concerned enough about kids to go to them, on their turf and in their culture, building bridges of authentic friendship. These relationships don't happen overnight — they take time, patience, trust and consistency.
Feeding 5000
Have you ever thought about how much you could make a difference in someone's life by donating your time, talents and treasures to someone in need?
Christian Caring
Hunger is alive and well in New Jersey. It probably wears a familiar face.
Interfaith Hospitality Network
Interfaith Hospitality Network of Burlington County (IHNBC) is a non-profit interfaith organization committed to a united outreach by the religious community in Burlington County providing shelter, meals and assistance to homeless families.
My Brothers Keeper
My Brother's Keeper, Inc. (MBK) was founded in 1988 by Reverend Miguel A. Torres, a determined minister that has seen and experienced first hand the effects of drugs and poverty on people without hope.
The Philadelphia Project
IAs an urban ministry, we are excited to share about God's heart for the city. Our hope is to broaden youth's understanding of urban America and global missions, reorganizing that over half the world's people live in cities (and that number is growing). We approach these ideas from a biblical perspective and believe they are important for the lives of teenagers everywhere.
Here I Am Lord, Send Me
Through generous donations to our Mission and Outreach Ministry and our fundraising events, FPCM is able to support work in many countries in the world. We praise God for the work He guides us to accomplish!
Church Planting

Christian Education

Medical Clinics & Hospitals

Nursing and Midwife Education

Malnourished baby programs

Fair Trade
Church Planting

Community and Leadership development

Bible education
Youth Leadership Development and Christian Education
Christian Education

Christian Girl's home

Bible Education
Bible Translations

Community Development

Leadership Training
Church and School Planting

Girl Empowerment Programs

Christian Hospital Support

Affordable Community Healthcare & Education
Church Planting

Christian Education
Seminary Support

Church Planting

Hospital Support
Leadership Training

Theological Seminary
Church Planting

Christian Education

Youth Job Training

Community Development

Clean Water Programs
Working With Immigrant Families
Church Planting in homes

ible Education & Translations

Leadership Development

School for girls in Slums

Palliative Care
Bible Translation

Leadership Development
Leadership Development

Bible Translations

Church Planting
Christian Leadership Development

Bible Education
Church Planting

Immigrant Assistance

Bible Education