"Becoming Peacemakers" featuring Amanda Mootz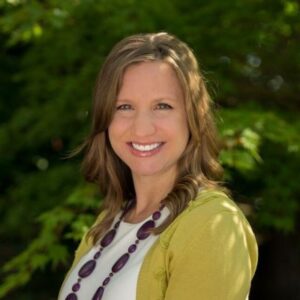 Grassroots organizing manager at World Vision. Amanda collaborates with community leaders, pastors and politicians to make the Gospel a tangible reality for people from all walks of life, particularly those who experience inequality in its many forms. Themes include Advent, discipleship and social justice.
Amanda Mootz is the manager of Grassroots Organizing for World Vision, where she developed and manages a program for faith-rooted advocacy to federal lawmakers on issues related to global poverty. Prior to this role, Amanda worked for World Vision International supporting programs to improve global education and literacy rates, as well as the California State Senate, where she held an active role in crafting statewide policy on behalf of the 38th Senate District. She holds graduate degrees in theology and cross cultural studies from Fuller Theological Seminary, and lives with her husband and two sons in Tacoma, Washington.
Kelly LePenske invites viewers to join her and Amanda for the December Webinar of the (Un)simple Truth.
---